Experience & Accomplishments
unique background
The experience I bring to this position is unique. Having worked in multiple industries prior to law enforcement, I am able to take my experience, training, and certifications and apply it to find solutions to every problem or incident.
Having a degree in Engineering and having worked in the field, I am able to understand and navigate solutions to traffic and building safety along with having a solid footing on how to create, implement, and secure new designs, bids, and security analysis for Albany County. Experience in leading large projects with expansive crews and tight deadlines also helped me take on the role of Sheriff and succeed in areas that others neglected.
My time at the University of Wyoming as a recruiter, marketer, and college counselor gave me the opportunity to travel and meet people from all walks of life. Being able to communicate with different people in different situations and cultures has helped in all facets of law enforcement and is a key component in my work as Sheriff.
I started my law enforcement career later in life than most. Being a sworn peace officer since 2010, I've had the opportunities to gain experience and training in almost every phase and level in police work. Having worked my way through the ranks as a School Resource Officer, Detective, Patrol Sergeant, and now Sheriff I have the experience needed to continue and serve my community.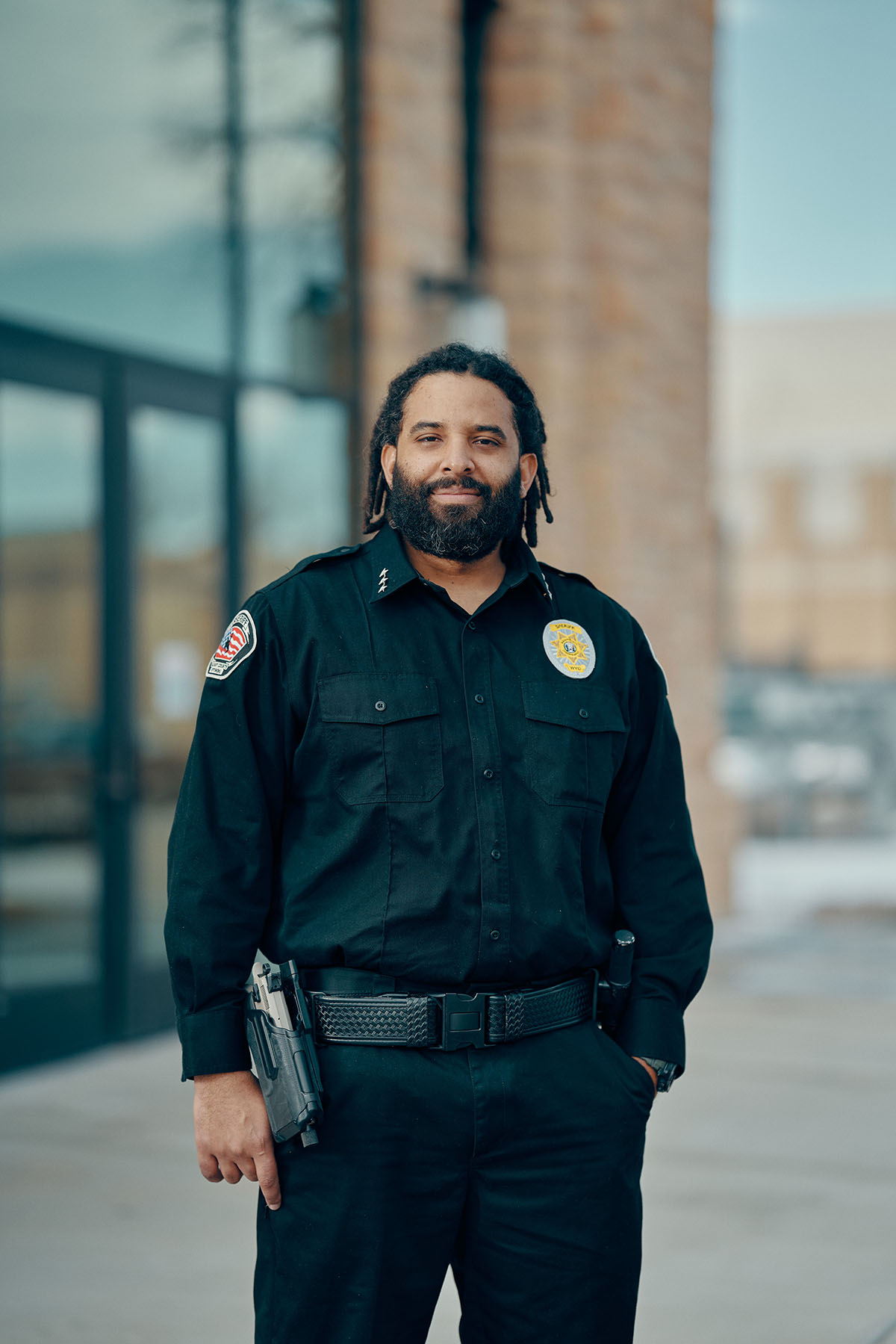 Some of the 2,700+ hours of trainings and certifications I've completed include:
Certified in high levels of Incident Command Training with FEMA and Department of Homeland Security
Drug Recognition Expert (only Sheriff with this certification in the state of Wyoming)
Certified Hostage Crisis Negotiator
FBI LEEDA Supervisory Leadership Institute
Graduate of the initial class of the Wyoming Leadership in Police Organizations in 2016 (presented by WASCOP)
Certified SFST Instructor (Standardized Field Sobriety Testing)
Certified Police RADAR Instructor
Numerous Trainings and Certifications in
Investigations
Crisis Intervention
Suicide Prevention
Substance Abuse Prevention (drugs and alcohol)
Domestic Violence and Sexual Assault Prevention
I'd love to hear from you.
One of the promises I made when I was appointed is that I would always be available as a public servant – no different now than it was then.  Enter your contact information and I'll make sure to get in contact with you.